Office 365 Business
Office 365 is built for your business.
Aimed at small to medium sized businesses, it's the Office you know, plus tools to help you work better together, so you can get more done — anytime, anywhere.
Go to product
Office 365 Enterprise
Office when and where you need it
Whether you're working in your office or on the go, you get a familiar, top-of-the-line of productivity tools, Office applications let you create, edit and share from your PC/Mac or your iOS, Android, or Windows device with anyone in real time.
Go to product
Why buy Business Apps from Vodafone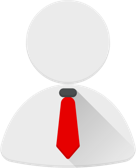 Simple – Manage all your Business App licenses from a single location.
App Support – Get the support you need, when you need it, from one point of contact.
Save Time – Easy access to our growing range of recommended Business Apps to help you run, grow and secure your business.
Featured partners
Featured partners